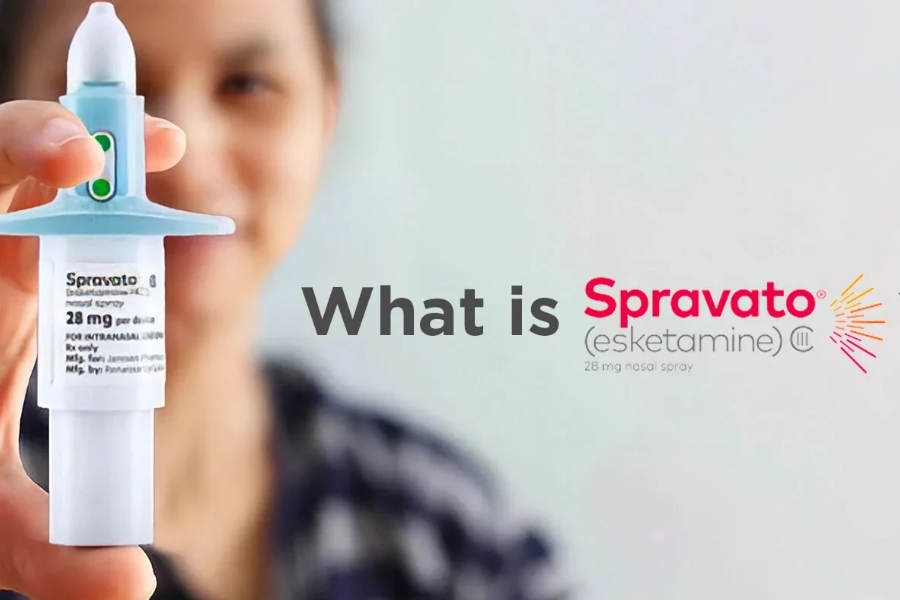 Spravato (esketamine)
Spravato is a prescribed medication used to treat adults with treatment-resistant depression (TRD) or depressive symptoms in adults with major depressive disorder (MDD) with suicidal thoughts or actions.
Spravato (esketamine) is a derivative of ketamine and can only be used if prescribed by a Spravato REMS approved doctor, in a Spravato REMS approved treatment center and is dispensed by a Spravato REMS approved specialty pharmacy. Spravato must be taken in conjunction with an oral anti-depressant and is self-administered in the provider's office. Spravato patients are then monitored for two hours and must be driven home by a responsible adult. Spravato patients are advised not to drive or operate machinery for at least 12 hours or until after a restful night's sleep.
Spravato is a tremendously effective treatment and we are seeing amazing results every day. If you are interested in Spravato treatment or know someone that you think could benefit from Spravato, you can call 860-823-1399 ext. 253 or select option 4, or you can email intake@cbhapc.com. If you are seeking to refer a client to our program, you can find a copy of the referral form on our forms page.
For Adults with Treatment-Resistant Depression, New Treatment SPRAVATO® Offers Hope
Visit https://www.spravato.com for more information on Spravato.